[et_pb_section bb_built="1″ fullwidth="off" specialty="on"][et_pb_column type="3_4″ specialty_columns="3″][et_pb_row_inner admin_label="Row" parallax_1="off" parallax_method_1="off" use_custom_gutter="off" make_equal="off" custom_margin="-30px|||" padding_top_1="-100px" custom_padding="-60px|||"][et_pb_column_inner type="4_4″ saved_specialty_column_type="3_4″][et_pb_text use_border_color="off" border_color="#ffffff" border_style="solid" _builder_version="3.6″]
There was plenty of local interest in Sea The Stars son Stradivarius' victory in Thursday's Gr1 Gold Cup at Royal Ascot with the winner's half-sister a broodmare at leading Cape Stud, Highlands part of Ridgemont.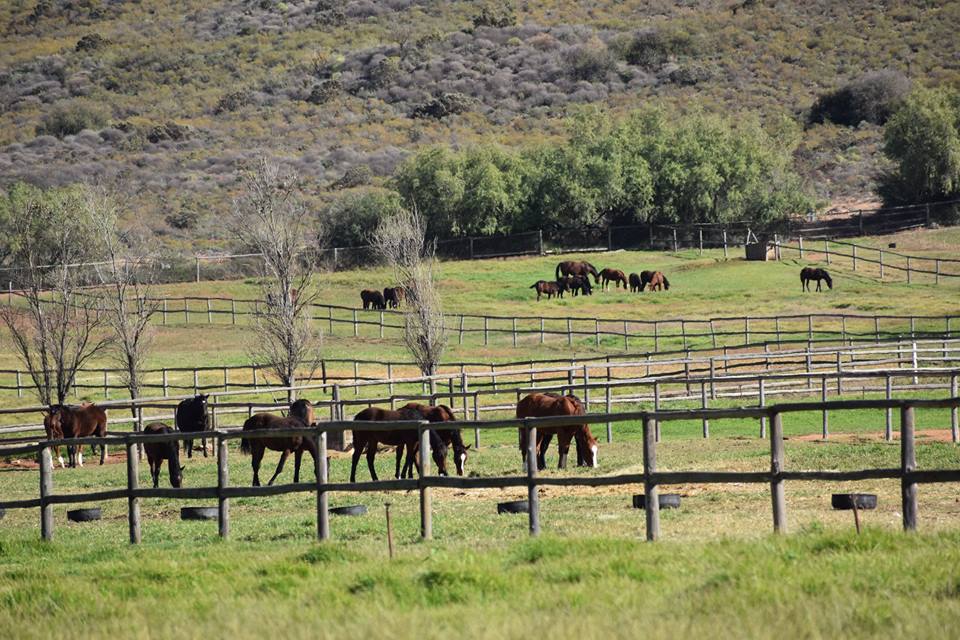 Stradivarius displayed all the class his outstanding pedigree entitles him to in a determined victory over Vazirabad (Manduro) and Torcedor (Fastnet Rock) and the John Gosden-trained four-year-old is one of eight Gr1 winners sired by the world champion Sea The Stars.
His half-sister Magical Eve, a stakes-placed daughter of Avontuur sire Oratorio, is expected to give birth to a Silvano foal in October and has a Jackson weanling at foot.
KZN trainer Paul Gadsby bought Hidden Legacy (Jackson – Magical Eve) for R100 000 at the 2018 National Yearling Sale.
Hidden Legacy's  full-brother Mystical Son, sold to Ganase Shamim for R130 000 at the 2017 KZN Yearling Sale.
Stradivarius, a three-length winner of the Yorkshire Cup at his last start, was bred by his owner Bjorn Nielsen from one of the best families in the stud book.
He is the seventh living foal out of the Bering mare Private Life, a dual winner and Listed-placed over an extended 12 furlongs for her owner-breeders the Wildenstein family.
The dam was bought on Nielsen's behalf as a nine-year-old at Tattersalls in 2006 by Blandford Bloodstock for 70,000gns.
She has also produced German Gr3 winner Persian Storm and Abu Dhabi Gr3 third Rembrandt Van Rijn.
Private Life is a half-sister to Listed winners Parisienne and Pretty Tough, with Parisienne featuring as granddam of Melbourne Cup hero Protectionist.
She is out of Poughkeepsie – a winning daughter of Sadler's Wells and Pawneese, Daniel Wildenstein's brilliant mare who landed the Oaks, Prix de Diane and King George VI and Queen Elizabeth Stakes in a golden three-year-old season in 1976.
Pawneese hails from the Wildensteins' awesome 'P' family of Peintre Celebre, Policy Maker and Planteur.
One bittersweet footnote to Stradivarius's victory for Nielsen might be that Private Life died in 2015 without appearing to have left a filly foal for the owner to breed from and continue the line – Magical Eve having been sold to South Africa and now at stud at Highlands.
A postscript to Stradivarius's Gold Cup victory that will please pedigree purists is that he was the second winner at Royal Ascot on Thursday directly descended in the female line from a King George VI and Queen Elizabeth Stakes winner.
While Stradivarius's third dam is Pawneese, successful in Ascot's midsummer showpiece in 1976, Norfolk Stakes heroine Shang Shang Shang boasts as her sixth dam Park Top, winner of the King George seven years before Pawneese.
Stradivarius is not the first Gold Cup victor of recent years descended from a female King George winner, as Rite Of Passage had as his third dam Dahlia, triumphant at Ascot in July in 1973 and 1974.
– Sporting Post
[/et_pb_text][/et_pb_column_inner][/et_pb_row_inner][et_pb_row_inner admin_label="Row"][et_pb_column_inner type="4_4″ saved_specialty_column_type="3_4″][et_pb_post_slider posts_number="6″ include_categories="25,27,3″ orderby="date_desc" content_source="off" use_manual_excerpt="on" excerpt_length="55″ show_arrows="on" show_pagination="on" show_more_button="on" show_meta="off" show_image="off" image_placement="left" background_position="default" background_size="default" remove_inner_shadow="off" use_bg_overlay="on" use_text_overlay="off" parallax="off" parallax_method="off" background_layout="dark" meta_letter_spacing="0″ custom_button="off" button_letter_spacing="0″ button_use_icon="default" button_icon_placement="right" button_on_hover="on" button_letter_spacing_hover="0″ auto="on" auto_ignore_hover="off" hide_content_on_mobile="off" hide_cta_on_mobile="off" show_image_video_mobile="off" bg_overlay_color="#da291c" auto_speed="2500″ custom_css_main_element="height: 300px;" top_padding="60px" bottom_padding="-80px" /][/et_pb_column_inner][/et_pb_row_inner][/et_pb_column][et_pb_column type="1_4″][et_pb_sidebar area="sidebar-1″ orientation="right" remove_border="off" background_layout="light" /][/et_pb_column][/et_pb_section]